AEI SCANNING GOES MOBILE WITH ZEBRA'S L10 TABLET
You rely on AEI tag information to do your job so you can access and leverage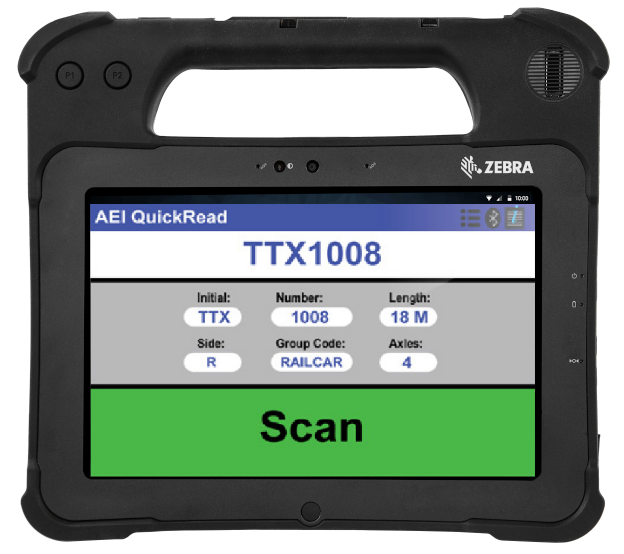 the data.  Now, there's Zebra's L10 rugged tablet, a mobile solution that delivers everything you're looking for:
Integrated AEI RFID reader that meets safe distance requirements for rail
Buckeye Mountain developed AEI Quickread
Choice of Windows® or Android™ operating systems
Lightweight handling and rugged durability for use in the busiest yards
Generous rebates from Zebra for legacy device trade-ins
Whether you need to document inspections and maintenance, track railcars and their components in and out of your facilities, or maintain railcar inventory, the L10 tablet is a win-win proposition for all your mobile workforce.
For more information about the Zebra L10 tablet or any of our AEI software products, please call our sales team at 330-668-9888 Option 3.