2018 BUCKEYE MOUNTAIN USER GROUP EVENT RECAP
Thank you to all who attended our Buckeye Mountain User Group Event – "Solving Problems with Technology", June 4th – 6th. This two-day event took place at the Marriott Country Club Plaza located in the beautiful Kansas City Plaza.
We were thrilled to have both our customers and partners travel from near and far for a collaborative effort; discussing challenges and solutions associated with rugged mobile technology trends, lessons learned, and solving unique customer problems.
During our event we addressed several topics:
SECTION 1: SOLVING WIRELESS PROBLEMS
Our wireless partners addressed challenging Railroad and Intermodal wireless problems related to Wi-Fi connectivity, communications management and minimizing the need for costly infrastructure.
SECTION 2: TABLET, HANDHELD AND KIOSK DEPLOYMENTS
Our Railroad and Intermodal professionals took the stand to speak about their own experience surrounding wireless networking challenges and solutions, rugged mobile technology and selection criteria, software requirements and usability, and the unique technological requirements of railroad and intermodal operations.
SECTION 3: CONTINUED PARTNER SOLUTIONS
Our partners presented their product portfolios and explained how they are helping to solve problems in the Railroad, Intermodal and Port industries; assisting growth in our industry and pushing innovation.
SECTION 4: TELEMATICS/IMRS/AIM DISCUSSION
The Buckeye Mountain team discussed product updates and roadmaps for our latest software applications.
Of course, our conference wasn't ALL work! We kicked things off on Monday night with our networking reception in the hotel's terrace room, overlooking the beautiful Kansas City Plaza.The weather did not disappoint on Tuesday evening, and everyone was able to enjoy a few hours of tee-time on the links at TopGolf!
We couldn't write this recap without a special shout-out to our conference sponsors; Xplore, Winmate, GetWireless, Sierra Wireless, Panasonic, Cambium, Netmotion, Honeywell, Juniper Systems, Zebra, and Trimble! You understand that our missions in this industry are bigger than any one organization, and for that we thank you for your partnership.
A special thank you to all of our speakers!
NETMOTION: Chris Edgmon
SIERRA WIRELESS: Eldon Mast
KCS: Jason Baker
CAMBIUM: Jonathan Shawhart
CROWLEY: Naga Boyalapalli
CSX: Leif Rush
GWRR: Aage Lindstad
UPRR: Terry Frampton
TTX: Purnesh Rustagi
NS: Brian Adams
CSX: Shane Reeves
BNSF: Kevin Allin
BNSF: Elizabeth Matlock
XPLORE: Tim Dehne
WINMATE: Khalid Kidari
PANASONIC: Chad Hall
MOBILE WORKFORCE: Stew Skomra
A special thank you to all of our speakers!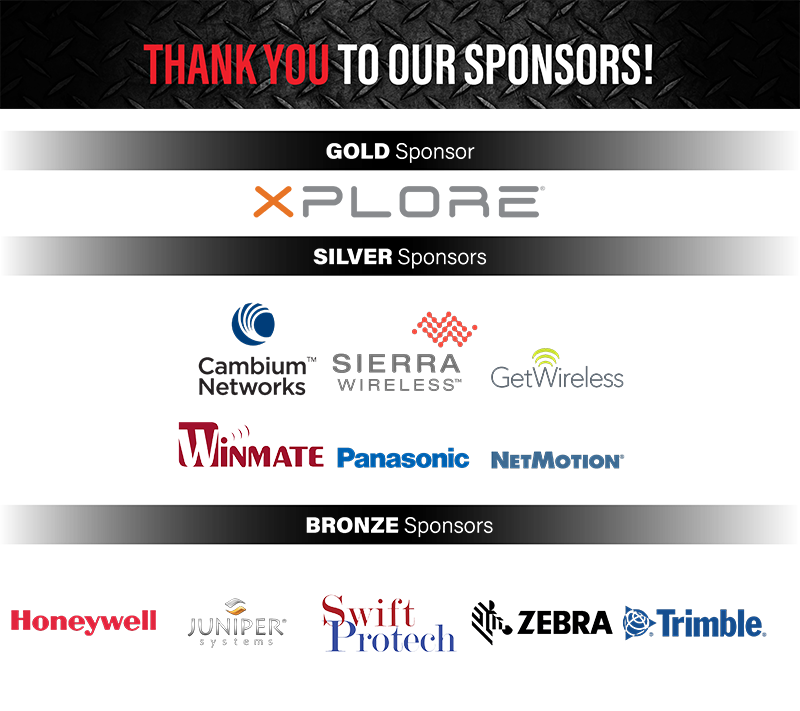 Read More