Proven Wi-Fi for Ports and Rail Yards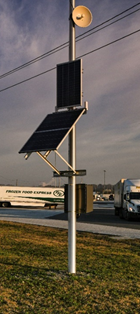 BUCKEYE MOUNTAIN CAN RAPIDLY DELIVER fixed wireless and Wi-Fi connectivity that exclusively serve your port, freight rail yard or intermodal facility. Buckeye Mountain created Rapid Deploy technology to solve the unique connectivity problems faced by many rail yards and ports that traditionally discouraged them from using Wi-Fi. The Rapid Deploy portfolio of outdoor wireless solutions powered by Cambium Networks technology is a new, innovative approach to Wi-Fi that compensates for connectivity
issues in any environment.

Rapid Deploy addresses many of the top issues:
• No need to trench power
• Fast and easy connectivity to the network
• No need to construct vertical assets
• Reduced self-interference in outdoor deployments
• Gigabit-speed bandwidth

With our extensive, in-house expertise in wireless and network engineering, we have developed a cost effective and technically superior platform that can be deployed quickly and operational in days rather than months.

In addition to wireless solutions for any location, Buckeye Mountain provides 24×7 support for all our products to ensure seamless service. With our managed services, our customers will have the peace of mind that in the event a failure occurs, our staff of technicians will diagnose the issue within minutes. See for yourself how Rapid Deploy can change your operations. Contact us and we will show you real world field results and develop a solution that works in your environment.

About Cambium Networks
Cambium Networks delivers wireless communications that work for businesses, communities and cities worldwide. Millions of our radios are deployed to connect people, places and things with a unified wireless fabric that spans multiple standards and frequencies of fixed wireless and Wi-Fi, all managed centrally via the cloud. Our multi-gigabit wireless fabric offers a compelling value proposition over traditional fiber and alternative wireless solutions. We work with our Cambium certified Connected Partners to deliver purpose-built networks for service provider, enterprise, industrial, and government connectivity solutions in urban, suburban, and rural environments, with wireless that just works.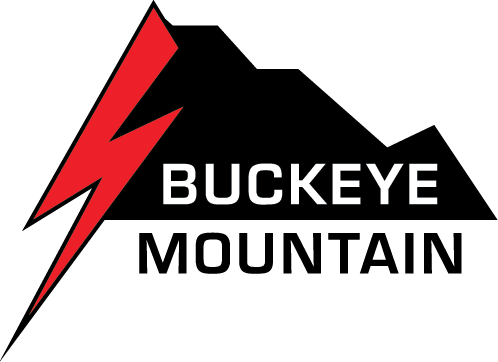 About Buckeye Mountain
Buckeye Mountain is the largest provider of wireless, rugged mobile computing solutions to the railroad, port, and intermodal industries. For over 15 years Buckeye Mountain has been solving the unique field workforce challenges within these industries. Leveraging a diverse team of experienced industry experts and superior service, Buckeye Mountain maximizes technology up-time and ensures customer project success. For more information about the Rapid Deploy family of products, please call our sales team at 330-668-9888 Option 1 or send us an email at sales@buckeyemountain.com.